WestRex are industry leaders in the identification, categorisation, transport, and disposal of a broad range of liquid and solid packaged chemical wastes. Our in-house team of chemists and scientists are constantly developing and improving our treatment technologies, to maximise recovery of re-usable resources from these types of hazardous wastes.
WestRex currently accepts a broad range of packaged chemical wastes, at both our Jackson and Wacol waste facilities,including but not limited to:
Flammable Liquid
Combustible Liquid
Waste Oil
PCB Contaminated Oil
Transformer Oil
Paints & Solvents
Condensates
Acids & Bases
Laboratory Chemicals
Drum Waste
Household Wastes
Fluorescent Light Tubes
Disposal of hazardous chemicals is regulated and therefore requires correct packaging, licensed transport and waste tracking documentation, including interstate consignment authorisations. Our team of experts provide advisory and management services to facilitate compliant disposal of hazardous and regulated chemical wastes, within Queensland and from interstate.
Product Destruction Services
WestRex provides secure product destruction services for a range of waste materials including expired, recalled or damaged stock, such as food and beverages, chemicals, paints, pharmaceuticals and cosmetics. Specific destruction and disposal processes are followed at our waste facilities, to ensure these materials are destroyed correctly and not returned to consumers.
We also offer a collection and disposal service for empty chemical containers, drums and IBCs. We will arrange collection, transport, triple rinsing and appropriate cleaning at our WestRex facilities. Containers are re-used where possible, with unsuitable containers destroyed and disposed to a licensed landfill.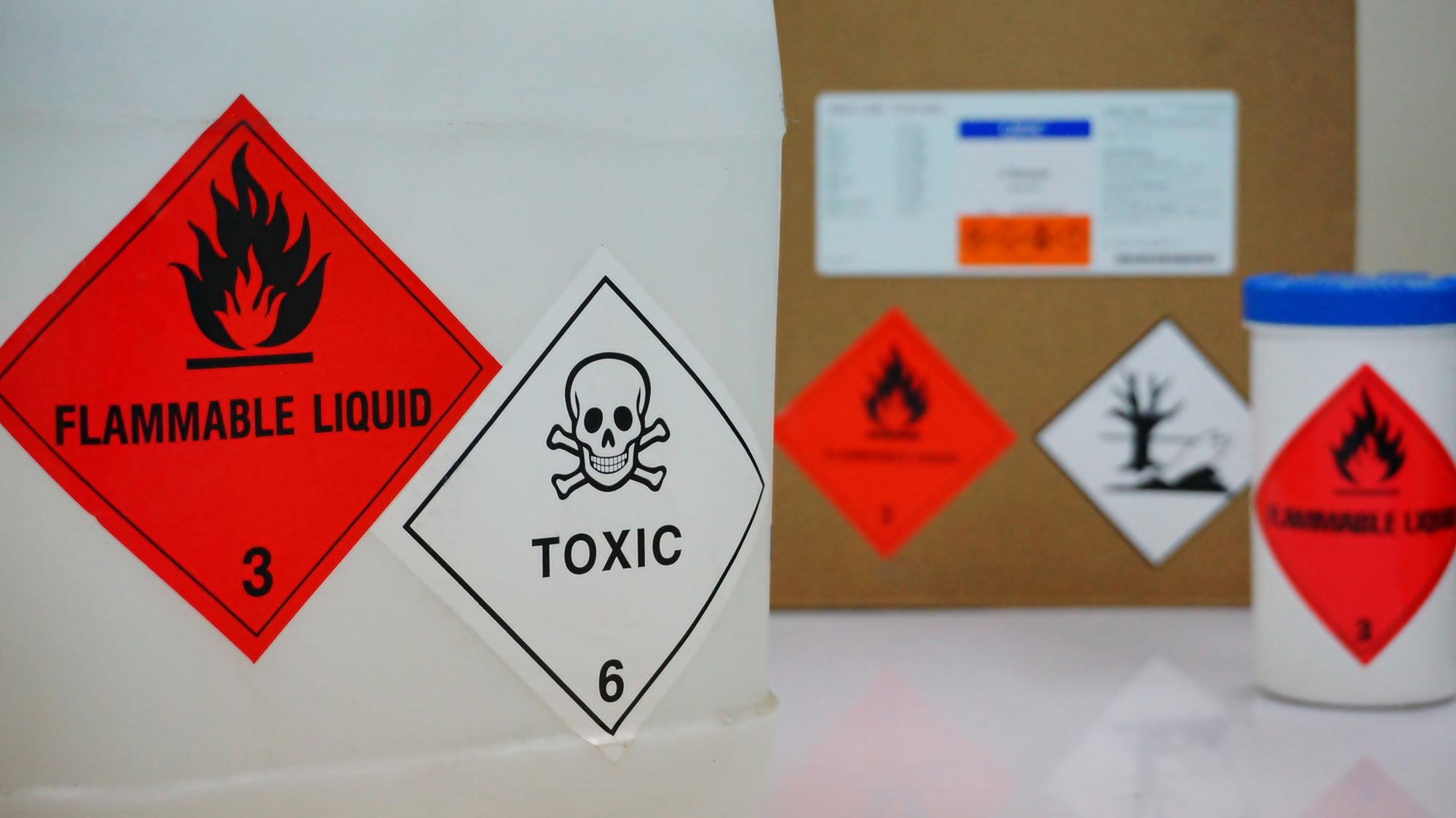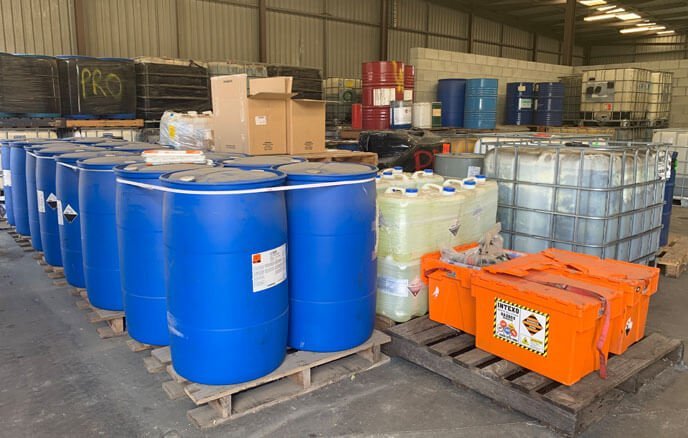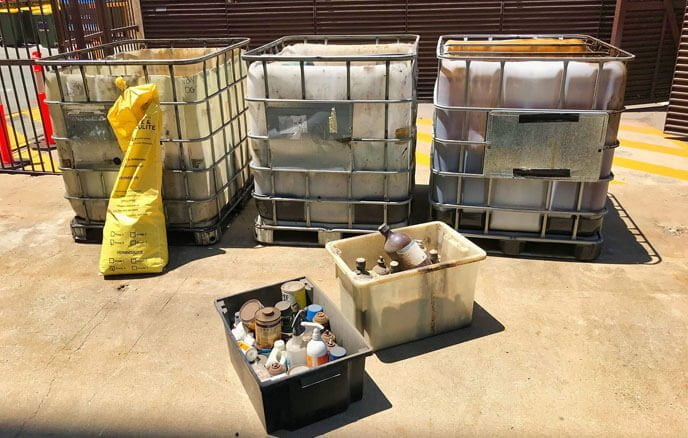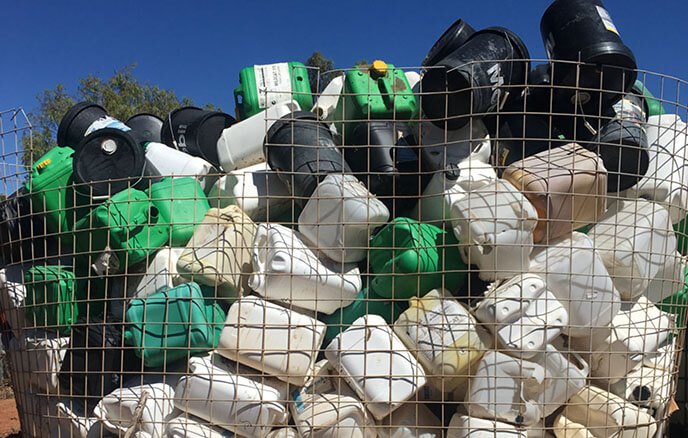 We come to you!
Where chemicals are stored at your home or workplace that are not labelled, incorrectly labelled or unable to be identified, one of our trained chemists will come to you and undertake an assessment of the waste, including:
Sample, analyse, identify and categorise the waste materials.
Provide you with an accurate quotation for collection, transport and disposal of the wastes.
Complete a transport manifest and waste tracking documents, including any interstate consignment authorisations, where required.
Arrange appropriately licensed transport and disposal.
Provide final copies of waste tracking certificates, waste dockets and/or weighbridge summary reports.
For an obligation free assessment and quote, please complete the web form enquiry at the bottom of this page or call us on 07 3097 9800.