Contaminated Site Remediation
In addition to our existing integrated hazardous waste processing and resource recovery capabilities, WestRex also provides a range of contaminated site remediation contracting services through our site remediation team.
This range of services includes:
With our added site remediation contractor capability and our own in-house solid and liquid waste processing and resource recovery facilities, WestRex are perfectly positioned to provide a one-stop-shop for your contaminated site remediation requirements.
CONTAMINATED SOIL EXCAVATION AND DISPOSAL SERVICES
Historically, excavation and off-site disposal of contaminated soil has been the least sustainable remedial option. However, it remains the most commonly used method in Australia, due to its simplicity and cost-effectiveness when compared to other soil treatment and remediation methods.
WestRex specialise in contaminated soil removal and disposal services, with our contaminated site remediation team managing the following key components of the project.
Technical data review and landfill acceptance
Soil Disposal Permits and QLD Waste Levy Exemption Applications (where applicable)
Health, safety, environment and quality documentation
Excavation plans
Site establishment and staff amenities
Erosion, sediment and odour controls
Contaminated soil excavation, on-site stockpile management and vehicle loading
Read More
Regulated waste licensed transport
Weighbridge summaries and waste tracking documentation
Where contaminant levels exceed landfill disposal acceptance criteria, treatment of the contaminated soil will be required, which can be undertaken either in situ or ex situ, and either on-site or off-site.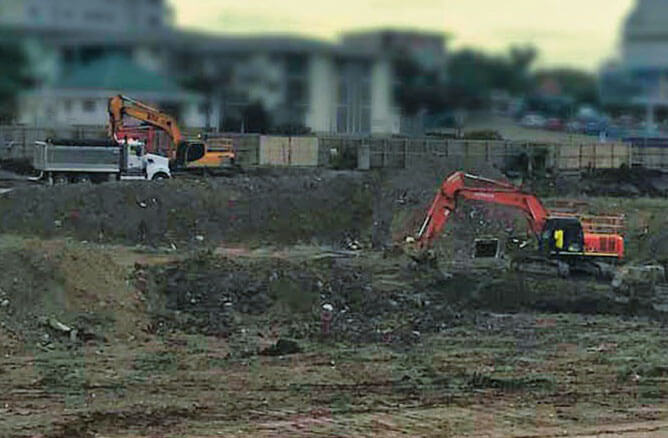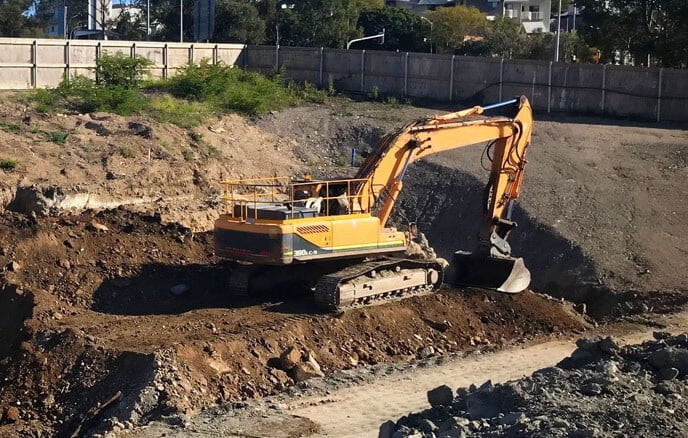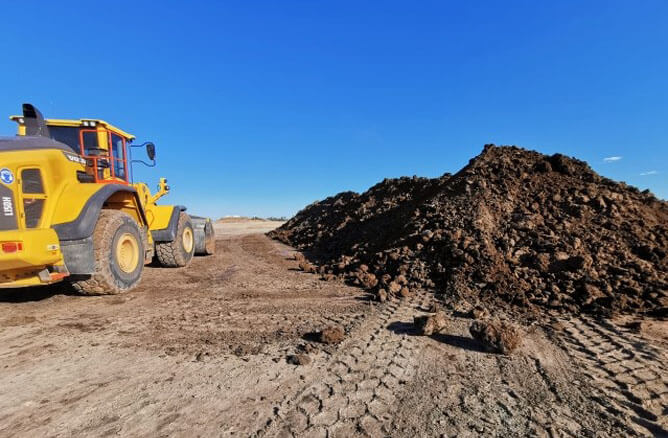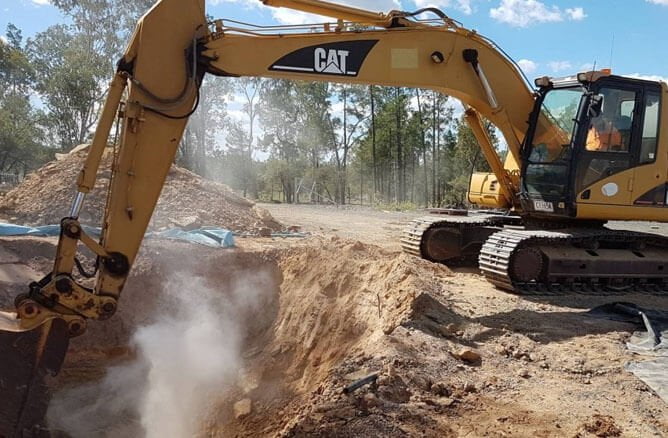 CONTAMINATED SOIL REMEDIATION AND TREATMENT SERVICES (in situ / ex situ)
WestRex provide innovative in-situ and ex-situ soil remediation and treatment services, which are optimised to meet the unique nature of every project we assess and to deliver successful outcomes that satisfy our customer's objectives.
We undertake in-house soil treatment trials, utilising various treatment reagents, to assess for the most effective and efficient reduction in contaminant concentrations to meet the target criteria. Following successful bench-scale treatments trials, the same methodology can be upscaled into pilot-scale treatment trials undertaken at the contaminated site. Once the treatment method has been proven, the project generally consists of conceptual design and planning, project execution, testing, validation and project completion.
Our contaminated soil remediation and treatment services cover a broad range of organic and inorganic contaminants and include the following remedial methods:
Bioremediation
Encapsulation
Read More
In-situ chemical oxidisation
Immobilisation and stabilisation
Neutralisation
Soil Washing
Sludge de-watering and solidification
All soil remediation and treatment services are conducted in accordance with legislative requirements and our WestRex Health, Safety, Environment and Quality management systems.
CONTAMINATED WATER TREATMENT AND GROUNDWATER REMEDIATION SERVICES
WestRex offers a range of engineered water remediation and treatment solutions, incorporating both in-situ and ex-situ treatment technologies. We can design, construct, operate and maintain small-to-large scale water treatment systems, that target and remove identified contaminants of concern from groundwater and wastewater, allowing the treated water to be discharged in accordance with legislative and site-specific requirements.
Examples of our in-situ and ex-situ water treatment techniques include:
Air stripping / sparging
Bioventing and bioaugmentation
Carbon absorption, ion exchange and chemical precipitation
In situ chemical oxidation and chemical injection
Multi-phase vacuum extraction
Permeable reactive barriers
Pump and treat
Reverse osmosis
Read More
With our in-house chemists and laboratory facilities, we undertake treatment trials and scaled tests to select the most suitable treatment technology and to optimise the effectiveness of the treatment method for meeting the required discharge criteria. Depending on the number and types of contaminants requiring treatment, our systems are often comprised of a combination of treatment technologies.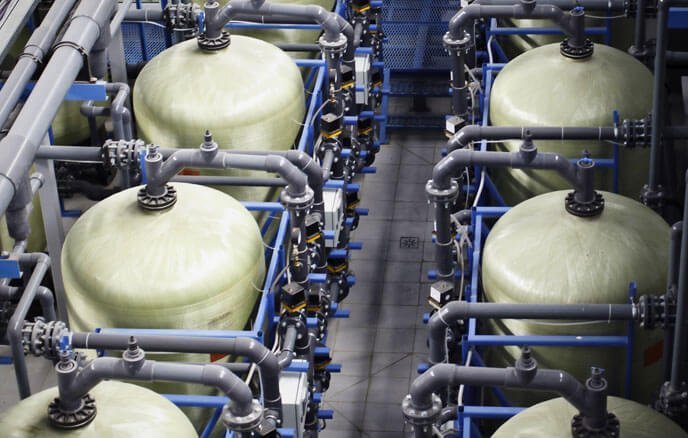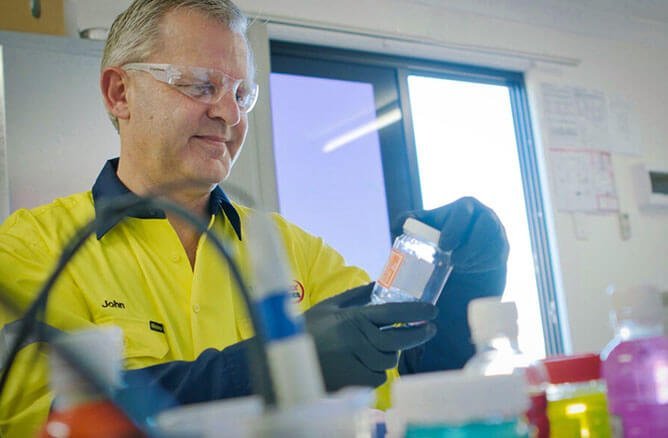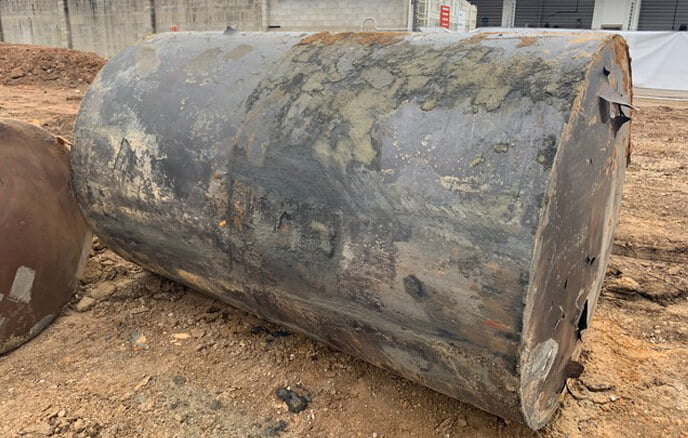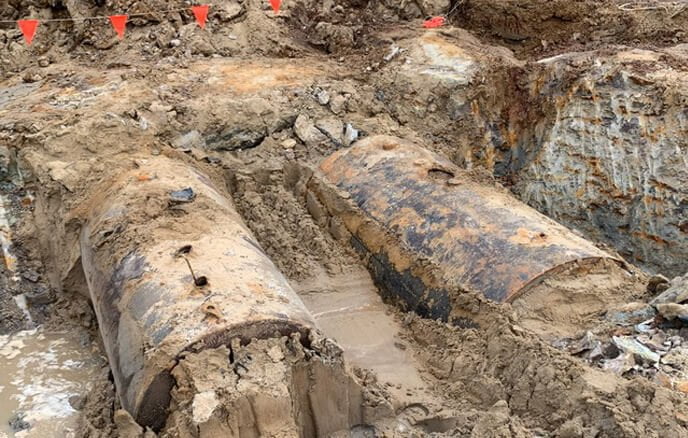 UNDERGOUND PETROLEUM STORAGE SYSTEM DECOMMISSIONING
Underground tanks that have been used for the storage of petroleum products or other flammable or combustible liquids must be decommissioned in an appropriate manner when they are no longer required or suitable for such use.
Underground Petroleum Storage System (UPSS) decommissioning services undertaken by WestRex, are in accordance with Australian Standard AS 4976-2008 – The Removal and Disposal of Underground Petroleum Storage Tanks.
Our decommissioning services include:
Removal and disposal of residual liquids
Purging and disconnection of fuel lines
Tank flushing and certified degassing
In situ decommissioning
Removal, transport and disposal
Tank destruction certificates
Removal of contaminated soils
Backfilling and compaction
Surface reinstatement
Read More
The preferred option for decommissioning underground tanks is to remove them, however in certain instances, it is also acceptable to decommission tanks in situ.
ASBESTOS REMOVAL AND DISPOSAL SERVICES
WestRex is licensed to undertake non-friable (Class B) asbestos removal work, including the removal and disposal of asbestos contaminated soils. Our asbestos removal services include:
WHS notification requirements
Asbestos Removal Control Plans
Personnel and plant decontamination equipment
Asbestos Containing Material (ACM) removal
Asbestos contaminated soil removal
Licensed transport & disposal
Asbestos encapsulation cells
All licensed asbestos works are undertaken in adherence with WHS regulations and Asbestos Removal Codes of Practice to ensure safe removal and without releasing airborne asbestos fibres into the environment.
All workers involved in asbestos removal works are trained and have attained the relevant certifications for non-friable asbestos removal work.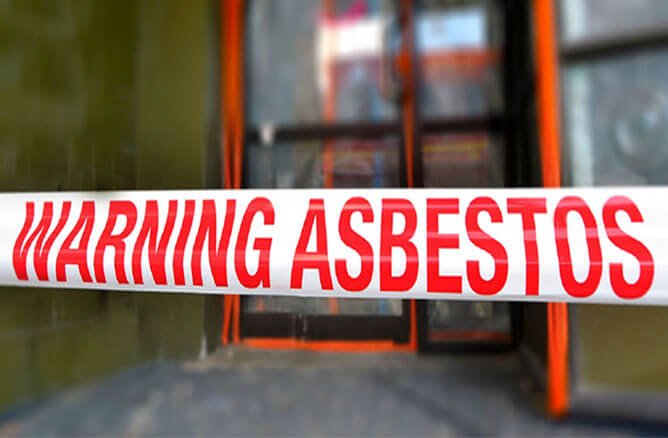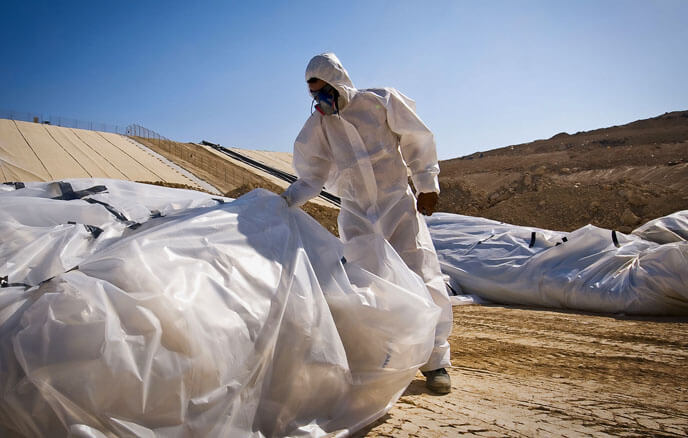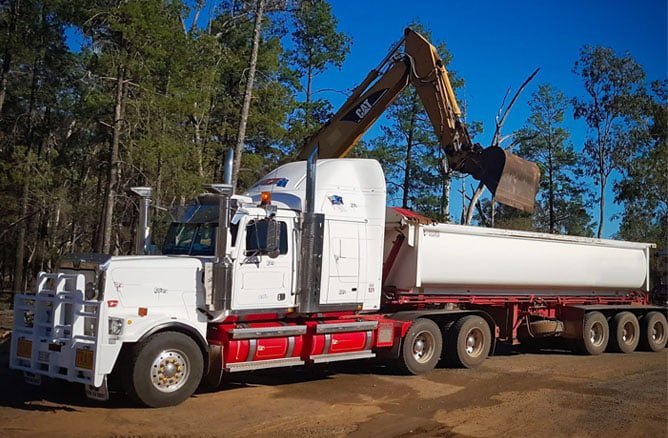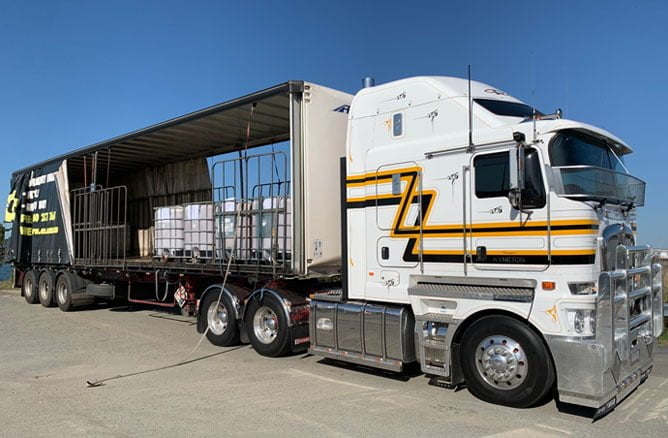 REGULATED WASTE TRANSPORT & DISPOSAL
WestRex offers our clients a complete waste management solution, by providing licensed transport and disposal services for the removal of your regulated waste.
With our own waste facilities located in Wacol, Jackson and Injune, and access to a range of affiliate waste processing & disposal facilities throughout QLD, WestRex has your waste removal needs covered, including:
Contaminated soil transport & disposal
Contaminated sludge transport & disposal
Liquid waste transport & disposal
Construction and demolition waste transport & disposal
Other regulated and hazardous waste transport & disposal services
All waste transport and disposal services are undertaken in compliance with current legislation, regulatory requirements and specific licence conditions.
SITE REINSTATEMENT SERVICES
Westrex provides a range of site reinstatement services that can be implemented following contaminated site remediation works.
These include:
Importation of clean backfill materials
Backfilling, compaction & testing to required specifications
Surface dust suppression solutions
Hydro-mulching and landscaping services
Concrete and asphalt re-surfacing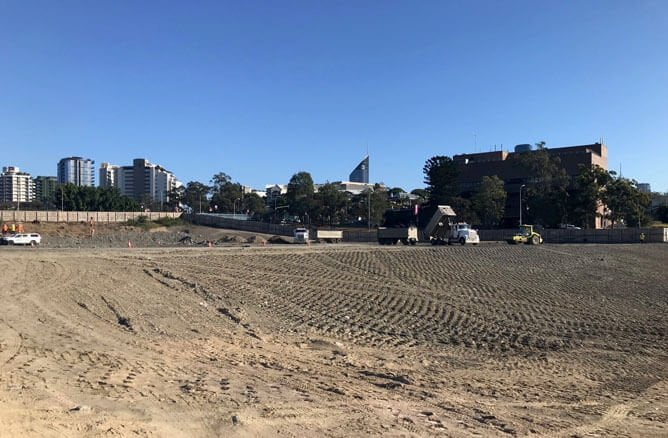 Contact WestRex for Expert Advice
Contact us for a chat, or to make an appointment with one of our friendly professional staff to visit your site or office.
Together, we will find the right solution for your site's environmental contamination and waste management needs.