WestRex was originally founded in 2012 and has quickly grown into a leading hazardous waste management and contaminated site remediation company, providing specialist advice and innovative solutions, to solve the most complex hazardous waste and contaminated land challenges. Our friendly and expert team of managers, environmental scientists, engineers, chemists and industry professionals are highly experienced and share a passion for managing and delivering complex waste and site contamination projects to our diverse range of clients. We also pride ourselves on providing exceptional customer service, through open communication and being responsive to our client's needs.
Solid and Liquid Hazardous Waste Management
Our sustainable range of hazardous waste processing, treatment and disposal services are focused on maximising resource recovery from various waste streams, while operating within our facility licence conditions, regulatory framework and stringent environmental standards.
WestRex currently operates waste facilities in the following locations:
Jackson QLD (Surat Basin) – fully integrated waste processing and resource recovery facility, strategically located in the Surat Basin and is licensed to receive a wide range of hazardous liquid and solid wastes.
Wacol QLD (Brisbane)– hazardous waste processing, oily water treatment and resource recovery facility.
Injune QLD (Surat Basin) – bulk liquid waste transfer station.
For more information regarding these facilities
Packaged Chemical Waste Management
WestRex are industry leaders in the identification, categorisation, transport, and disposal of a broad range of packaged chemical and hazardous wastes, with no quantity too big, or too small. Our in-house team of industrial and environmental chemists will manage all aspects of your packaged chemical waste disposal needs.
Examples of chemical and hazardous packaged wastes include:
Hydrocarbons, including flammable liquids and solids
Pesticides and herbicides
Acids and alkalis
Paints and solvents
Laboratory chemicals
Fluorescent light tubes
For more information regarding our Packaged Waste Chemical Management services
Resource Recovery and Re-use Services
WestRex, in association with our affiliate JJ's Waste & Recycling (JJ's), offer our clients a hydrocarbon used oil collection and recycling service, including allied workshop waste services (parts washers, oily rags, filters and coolants etc.) and management of other hydrocarbon wastes, such as oily water, oily sludge and blackjack grease. WestRex are currently working with JJ's in developing a number of oil recovery facilities in strategic regional locations, to support this service. Westrex and JJ's are also proud to be working in partnership with Southern Oil Refineries, to provide true lube-to-lube recycling solutions.
For more information regarding our Resource Recovery and Re-use services
Contaminated Site Remediation Services
In 2019, WestRex announced the addition of contaminated site remediation and associated services to our existing integrated hazardous waste processing and resource recovery business. Our contaminated site remediation team is led by Stewart Frater, a highly experienced Senior Remediation Project Manager and Environmental Scientist, who has been involved in the contaminated site assessment and remediation industry for over 20 years.
Our small team includes environmental engineers, chemists, technicians and waste industry professionals. With this in-house experience and added capability, WestRex can now offer specialist contaminated site remediation services in the following areas:
Contaminated soil remediation and disposal services
Contaminated groundwater remediation
Contaminated water treatment
Asbestos removal and disposal services
Underground storage tank decommissioning
Site reinstatement works
Liquid and solid hazardous waste removal services
For more information regarding our Contaminated Site Remediation services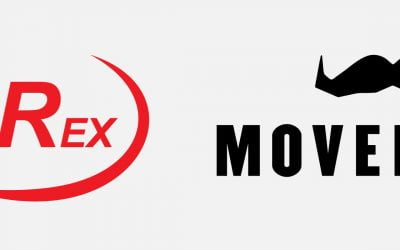 Team WestRex has completed a successful Movember 2019 by raising funds and awareness in support of Men's health. Movember 2019 is over for another...
read more
Download Our Capability Statements